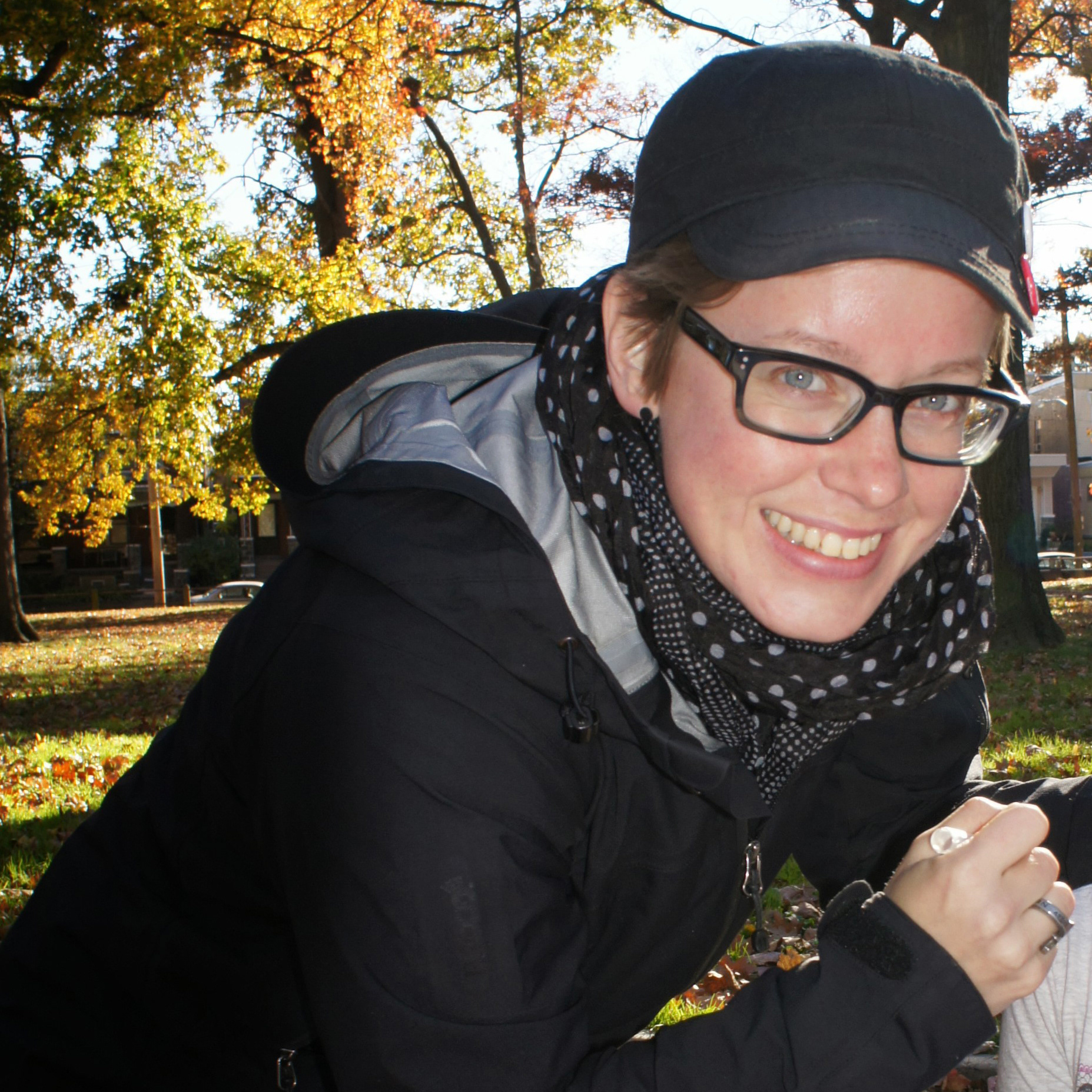 I am currently interested in opportunities where I can use design to partner with others who seek to positively impact people's lives. Let's talk!
My resume can be downloaded here.
I have A head for design and a heart for others.
I offer clients 15 years of experience in design and marketing. As a creative and a leader, I create pathways for personal and community transformation, and I partner with those working to transform our world into something better and more just.
I shine when it comes to branding while maintaining a high level of technical precision and prowess. I create engaging work full of personality and happiness.
My work is user-centered, but always rooted in design thinking and best practice.
My bright and diverse portfolio includes work from the The Wright Museum in Detroit, Cybernet Medical, Trenton Makes-Words!, Eden Foods, and PawCulture and showcases my serious skills for designing for the web. At Pet360 Inc, I bring my c

reative and adept leadership within the Creative Team during

 hiring, managing and communicating with contract, remote, and junior designers. I designed the brand and launched the website PawCulture, a pet resource written for today's pet parents.
​​​​​​​

I have worked as digital designer for New Jersey Fitness and Wellness and web designer and social media strategist for Eden Foods (an organic food company based in Michigan). I also worked at Cybernet Systems Corporation, a small business that specializes in robotic solutions. As Cybernet's graphic designer and media developer, I did everything from print design to tradeshow booth design, 3-D modeling to photography, plus web design.
I build and commit to relationships over the long haul.
I am relationally-driven with authentic people-skills. I am an active team leader. I motivate junior designers to engage with each other and to grow as designers and creatives by offering clear and consistent feedback and spaces in which all voices are listened to.
I graduated in 2004 from the University of Michigan with a Bachelor of Fine Arts in Graphic and Industrial Design and a History of Art Minor. I marched trombone for 4 years in the Michigan Marching Band and played in Women's and Men's Basketball Pep bands. You might say I'm a fan. Go Blue!
Creative Direction, Graphic Design, Interactive Design, WordPress, Squarespace, HTML/CSS, Bootstrap 3.0, User Experience Design, User Interface Design [UI/UX] Wireframing, Ad integration, Information Architecture, Web Design, Print Design, Branding, Interaction Design, Social Media, Visual Design, Typography, Concept Development, Ideation, Design Thinking, Logo Design, Branding & Strategy, Mobile Design, Email Marketing, E-commerce, Adobe Creative Suite [Cloud], MS Office [365].
University of Michigan - Ann Arbor, MI - April 2004
Bachelor of Fine Arts in Graphic Design & Industrial Design
History of Art Minor
Work within a diverse range of organization, non-profit, and education partners:
New Jersey State Museum, Mosaic Community Church of West Philly, Trenton Makes-Words!, Pet360 Inc, Taft Communications of New Jersey, New Jersey Fitness & Wellness, Erin Swann Photography, Restored Hope Counseling Services, 
Women's Center of Southeast Michigan, Westland Farmers Market, Eden Food Inc, Charles H. Wright Museum of African American History, Growing Hope, YpsiPlanti, Cybernet Systems Corporation, Samaritan Hands